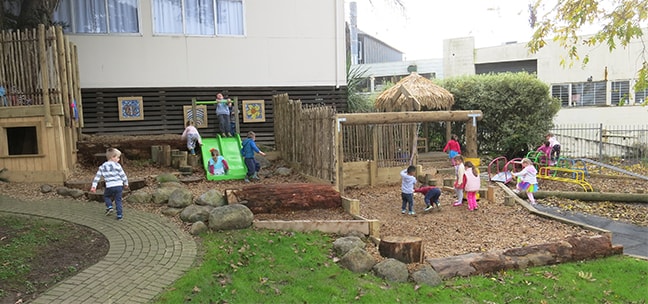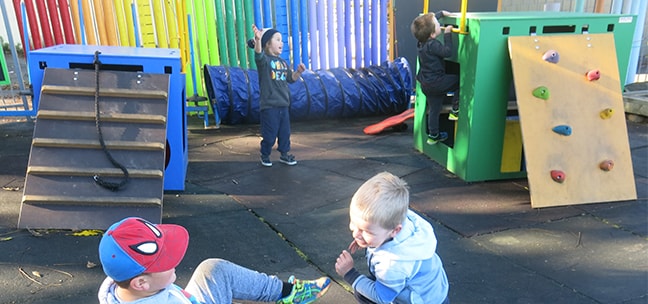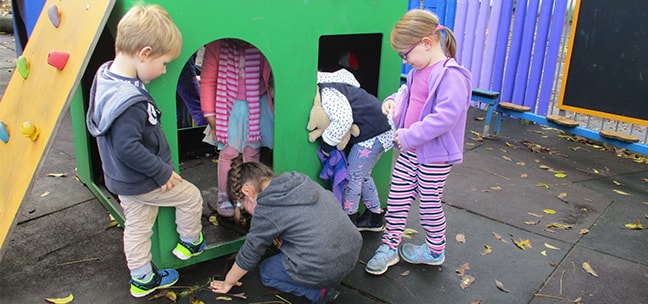 Welcome to First Church Preschool…
Thanks for visiting our site!
We are a beautiful Preschool set in the centre of Papakura. We have amazing grounds with some fabulous large trees and a sloping grassy area.
Our Preschool has been successfully operating for over 30 years and we have a group of dedicated and professional teachers who lead and guide our children in their early years education. We aim to foster a love of learning and encourage the children to use their imaginations, be curious and discover all kinds of new things about the world in which they live.
We deliver a holistic programme which provides for all aspects of a rounded early childhood education, including physical, social, emotional, academic, and spiritual development.
We are a Christian centre and have teachings from the Bible, celebrate Christian events and use Christian songs and stories with the children. We operate from a Christian world view and weave Christian ethics into all that we do. For example, Christian values such as love, joy, peace, patience, perseverance, kindness (Gal 5:22) and so on are woven into our teaching programmes on a daily basis.
We would love to meet with you, show you around our Preschool and discuss your child's education with you. Please feel free to call in and meet us any time.
Blessings!
Evonne and the Teaching Team
© Copyright 2019 - First Church Preschool
Website created by Design Impact