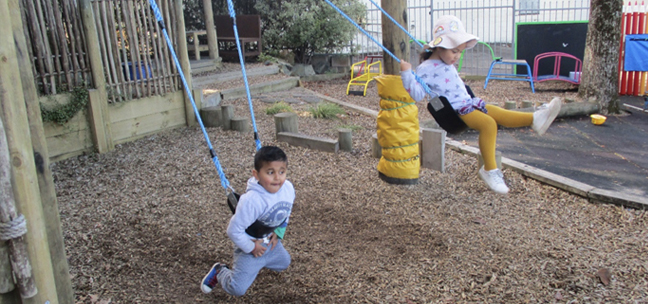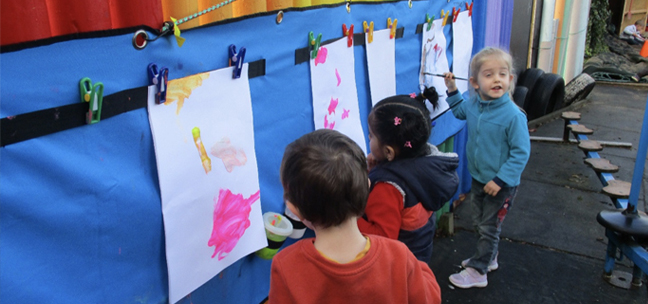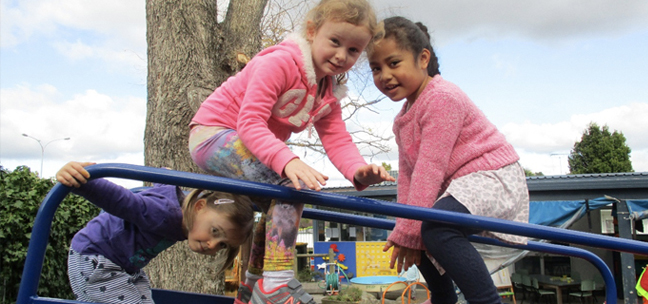 Welcome to First Church Preschool…
We are Papakuras' best kept secret!
Did you know children can start at 2.5 years of age and there is no charge for under threes?! We are a non-profit organisation and we aim to serve our children and families the best we can – SO we offer 20 free hours to ALL our children irrespective of their age!
We can offer your child a high quality early childhood experience in a peaceful and stress free environment.  We have a maximum of 30 children who are supported by an amazing, experienced teaching team who will support your childs' learning all the way through to the beginning of school.
Our playground was re developed in 2018 and now it offers endless challenges and play spaces to promote imagination, curiosity and focussed earning experiences. We have some fabulous large trees and an area of real grass which we utilise fully.
We aim to foster a love of learning and encourage the children to use their imaginations, be curious and discover all kinds of new things about the world in which they live. We deliver a holistic programme which provides for all aspects of a rounded early childhood education, including physical, social, emotional, academic, and spiritual development.
We are a Christian centre and have teachings from the Bible, celebrate Christian events and use Christian songs and stories with the children. We operate from a Christian world view and weave Christian ethics into all that we do. For example, Christian values such as love, joy, peace, patience, perseverance, kindness (Gal 5:22) and so on are woven into our teaching programmes on a daily basis.
We would love to meet with you, show you around our preschool and discuss your childs'  education with you.  Please feel free to call in and meet us any time.
Blessings!
 The teaching team
© Copyright 2021 - First Church Preschool
Website created by Design Impact